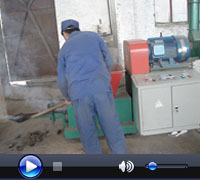 The idea of making briquettes out of sawdust, coal or biomass helps in a large way in eliminating waste while at the same time creating fuel that is considered to have a higher value compared to charcoal and wood. Briquettes making machine is basically used for making briquettes that give off very little smoke and at the same time maintaining a steady temperature. The best thing about this machine is that it produces several briquettes in a short period of time.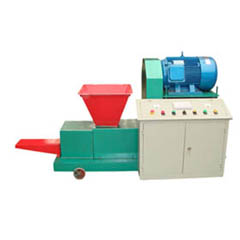 When using a briquettes making machine, it is important to mix the sawdust first ensuring that it is all saturated. In most cases, these machines come with molds and as such, it is important to pour all the mixture in the mold. Once done, close the machine carefully over the mold so that enough pressure can be applied in order to create the briquettes. It is important to ensure that the machine is closed for the precise time that has been specified on it. It is usually about some hours for the briquettes to be created.
Once the briquettes have been created, it is worthwhile for you to dry them in the sun especially if you don't have a briquette dryer. All that you need to do is to ensure the briquettes have been well dried to prevent any moisture from attacking them. Ensure that the machine is put off and cleaned as required.