The idea of making charcoal briquettes from charcoal dust is considered to be the best thing to do. This is because it helps in eliminating waste while at the same time creating fuel that is considered to have a higher heat value compared to the regular charcoal or wood.  Briquettes provide very little smoke and at the same time, they maintain a temperature that is very steady.  There are traditional methods that can be used in making briquettes but it is worthwhile for one to use charcoal briquettes machine even though it is quite expensive.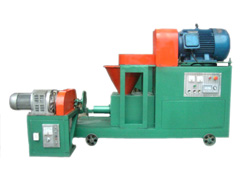 The best thing about using charcoal briquettes machine is that, it has the ability of producing more briquettes in a shorter period of time as compared to the traditional methods. All you have to do is to grind large particles of coal using a crusher in order to turn them into dust. Later on, you can create the briquettes that you want.
When using this machine, the first thing that you are required to do is to mix the charcoal dust and a binder until it is fully saturated by the binder. Ensure that the mixture is completely saturated in order to achieve the best results.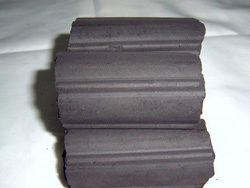 The charcoal briquettes machine comes with a mold which can be pillow shaped or oval and as such, it is important for you to pour the mixture into the mold.  Once done, close the machine so that pressure can be applied to the briquettes. Keep it closed for the specified time duration. Once done, you are free to dry the briquettes in a dry place that is very sunny if you don't have a dryer for a few days to dry.